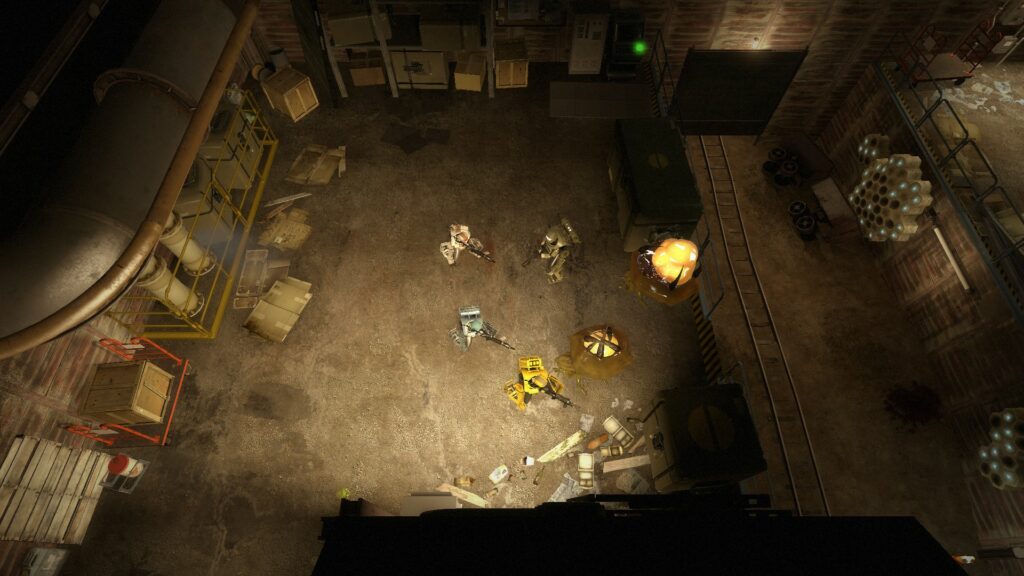 Today's update includes an all-new advanced settings menu, bugfixes for first person gameplay, optimizations, and other tweaks.
Weapons
M42 Vindicator: Increased Sarge's Vindicator Damage skill from 2 to 3.
X33 Damage Amplifier: Now applies 1.1 seconds of damage buff per pulse, unless the amp would expire sooner, so damage buff pulses overlap.
AVK-36 Marksman Rifle: Zoom can now be toggled even if the gun is not ready to fire.
IAF Medical Amplifier Gun: Fixed the reload button causing this gun to lose its ammo.
IAF Medical SMG: Bots will switch away from this gun if they are trying to heal and have no secondary ammo.
Translations
Dedicated servers now load a translation based on rd_dedicated_server_language. This is currently used to translate the challenge name in the server browser.
Made several strings on the HUD translatable.
Updated Chinese translation.
Small update to French translation.
Updated Korean translation.
Campaigns
Jacob's Rest: SynTek Residential: Fixed director aliens being able to spawn in the elevator shaft.
Tilarus-5: Yanaurus Mine: Replaced almost 500 dynamic props with static props for better performance.
Tilarus-5: Yanaurus Mine: Optimized lighting.
Tilarus-5: Forgotten Factory: The second generator now requires the first generator to be on before it can be hacked.
BioGen Corporation: Operation x5: Improved visuals.
BioGen Corporation: Operation x5: Made first door indestructable to avoid players skipping a required objective and being unable to backtrack.
Nam Humanum: Platform XVII: Normalized drone health.
Nam Humanum: Platform XVII: Optimized prop usage.
Bonus Missions: Bonus Mission 1: Fixed the location of an anniversary-related object to be in-bounds.
Misc
Fixed several models not being properly compiled for prop_static.
The campaign transition screen now shows the mission name rather than a description of its location.
Main menu no longer reverts cvars or re-executes autoexec if cheats are enabled.
Fixed the Credits button briefly appearing when starting the final mission of a campaign.
Spectating a player in first person will now use their camera angle.
Fixed joining a mission in progress that has a changed asw_controls value causing an inconsistent camera state.
Fixed rolling while holding a movement key in first person sending the marine in an unexpected direction.
Added some protection against crashing when a buzzer tries to move with a null physics object.
Fixed the hint for how to move a marine showing "NOT BOUND" when playing on a controller.
Hacking can now be done in first person.
Added an Advanced Settings menu.
Mapping
-makedevshots now disables the briefing UI.
Update (21:30 UTC): A hotfix to this update was published to fix a bug with remote turret aiming.