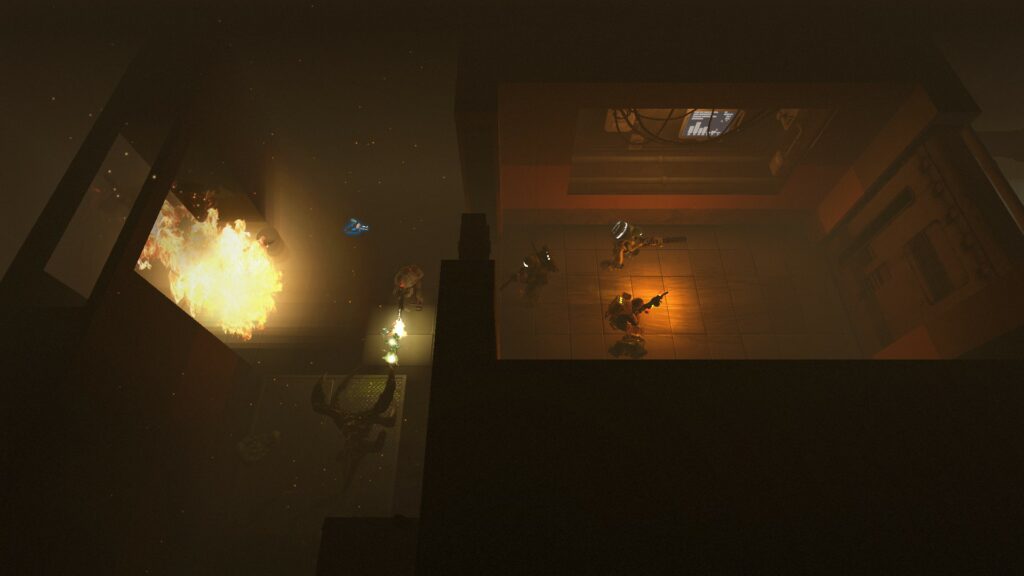 Today's update includes mission-specific fixes, controller improvements, and instant restart.
Campaigns
Tears for Tarnor: Insertion Point: The escape area now includes the south end of the room.
Tears for Tarnor: Oasis Colony Spaceport: Fixed the mission not ending if a marine was outside of the train exactly 3 seconds after the train began to move.
Nam Humanum: Platform XVII: Fixed "No Caption Specified" appearing when some buttons were pressed.
BioGen Corporation: Operation x5: Fixed "No Caption Specified" appearing when some buttons were pressed.
Aliens
Reverted alien glow on low shader detail. Aliens still glow on medium and higher, and rangers still glow on low as they did before the previous change.
Weapons
IAF Tesla Cannon: Fixed bots being unable to fire if the player that added them was facing a different direction.
IAF Tesla Cannon: Fixed being unable to target enemy marines in Deathmatch mode.
TG-05 Gas Grenades: Bots now deal friendly fire damage with this weapon.
Misc
Removed Tears for Tarnor specific drone variants with no descriptions from the Swarmopedia.
Fixed Controller option on the pause menu not opening the controller settings page.
Fixed Controller Aim to Movement setting requiring mouse interaction to change.
Fixed actions that center the mouse cursor (remote turret, radial menus, etc) interrupting controller input.
Controller d-pad inputs are now radial menus by default.
Updated game instructor to understand IAF Medical Gun alt fire and new controller radial menus.
Fixed score-based missions only showing the current score to spectators.
Restarting a mission no longer requires loading.