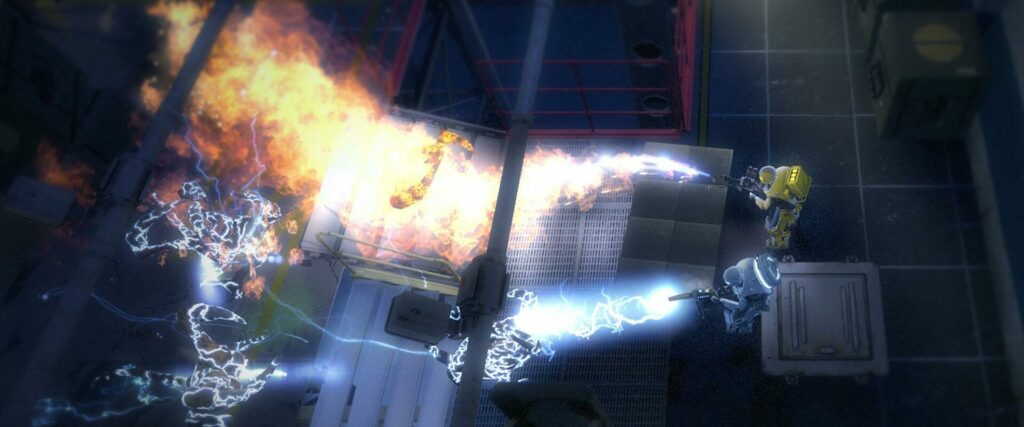 Alien Swarm: Reactive Drop is a FREE and open source cooperative top down shooter. The player plays with other marines against hordes of aliens, in order to complete different objectives. In the game, there are 4 different classes to play, each one consisting of two characters with different statistics including some class restricted weapons.
During gameplay, the player will earn experience, that is used to unlock new weapons and items to use in combat. The game combines elements from survival games like Shadow Grounds and Left for Dead.
Key features:
Tactical co-op for up to 8 players with a top-down perspective
Steam Workshop support for community maps and challenges
Complete game code and mod tools
Unlock persistent items by gaining levels
4 unique classes and 8 unique characters
Challenges: Modifications of the game, just like Mutations in Left 4 Dead 2
PvP: Deathmatch, Gun Game, Instagib, and Team Deathmatch
Single player: Play with bots on all official maps
Diverse Aliens to fight
Over 40 weapons and equipment with countless loadout configurations
Over 100 Steam achievements
Leaderboards: compete with your friends for the fastest mission completion
Realtime spectating
Tile-based map generation tool
Powered by Source and Steam
Want to know more? Check out Alien Swarm: Reactive Drop on the Steam Store!